Covid 19 and the Parish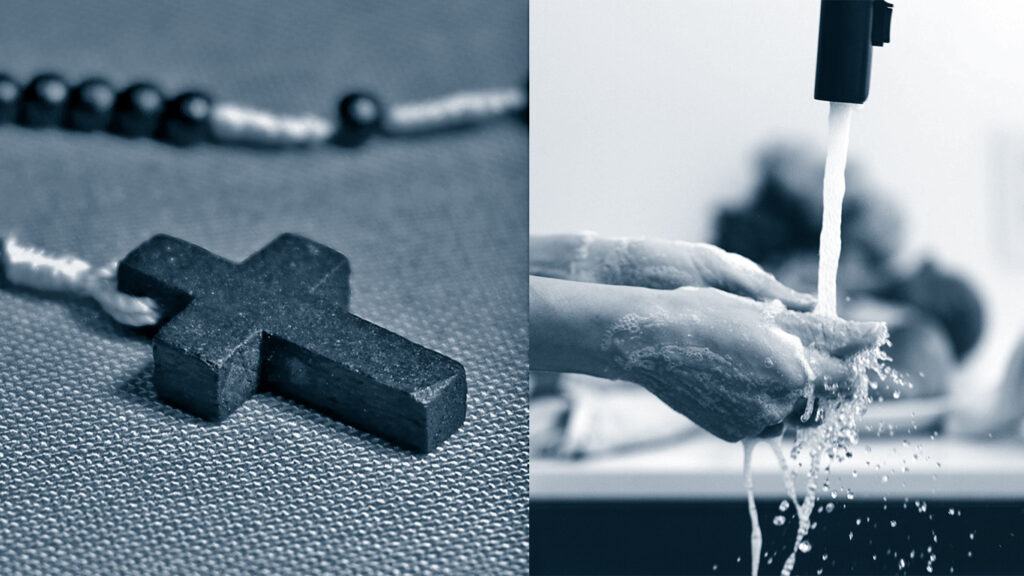 Services during Third Step Restrictions
In the Parish of Wangaratta West and the Warbys, things are a little different during this time of pandemic. Some of our service times have changed and we have put in place all of the procedures required by the Victorian Department of Health and Human Services.

During services, you are asked to sit only where indicated and maintaining 1.5 metres distance from each other. Please make sure you have your mask on while in Church.
You are are asked to sanitise your hands on entry to each of our churches and not to make physical contact with any other person in the church.
You will be asked record your name and phone number for contact tracing in the event of an outbreak of Covid 19. These details are kept confidential and are destroyed after 28 days from the day of attendance.
If the service is a Eucharist or Holy Communion, this will be brought to you, rather than as we would traditionally do, go to the altar rail to receive communion. It will also be in one kind only, the bread only rather than bread and wine.
The church is thoroughly cleaned after each service and there is a minimum of one hour between services if necessary.
Please see the updates page for information on the current service times around the parish.
If you would like any further information regarding how the parish is managing Covid 19, please contact the parish priest on on 03 5721 6692.
All of the above are also compliant with the requirements of the Diocese of Wangaratta.